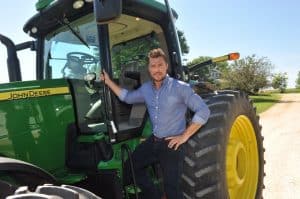 This weekend (August 26-28), join Growth Energy, The Bachelor's Chris Soules and WomenAutoKnow's Audra Fordin at the Southern Women's Show in Charlotte, North Carolina to hear about how biofuels – like ethanol – are keeping our air cleaner, cars performing better and wallets a little heavier. More importantly, learn how North Carolinians can soon benefit from higher blends of ethanol at Sheetz gas stations around the state. Soules and Fordin will be giving a special presentation on Saturday, August 27 at 3:00pm and the Novozymes Zymobile (a car that runs on blends of biofuels will make an appearance) – don't miss out!
The Details:
Southern Women's Show – Charlotte Convention Center Hall A
501 South College Street
Charlotte, NC 28202
*Show is open from 10am-7pm on Friday and Saturday and 10am-5pm on Sunday.
For more information or to buy tickets, check out: https://southernshows.com/wch/general