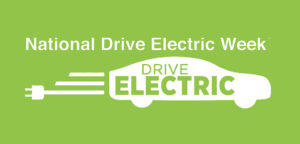 Please join the NC Clean Energy Technology Center to kick off National Drive Electric Week at NC State University in Raleigh NC with a tailgate and plug-in electric vehicle car show at the NC State versus Clemson football game.  For game-day on September 25th, due to the game-day congestion and traffic, if you do not have tickets for the game or parking arrangements, it is not advised that you come to visit the plug-in electric vehicle show.
Location is outside Close King Indoor Practice Facility in the parking lot of Carter Finley Stadium at the corner of West Chase Blvd. and Peter Karmanos Jr. Dr.
Day: Saturday, September 25, 2021
Time: 11:30 am – 3:30 pm EDT
Location: Close King Indoor Practice Facility
Raleigh, NC 27607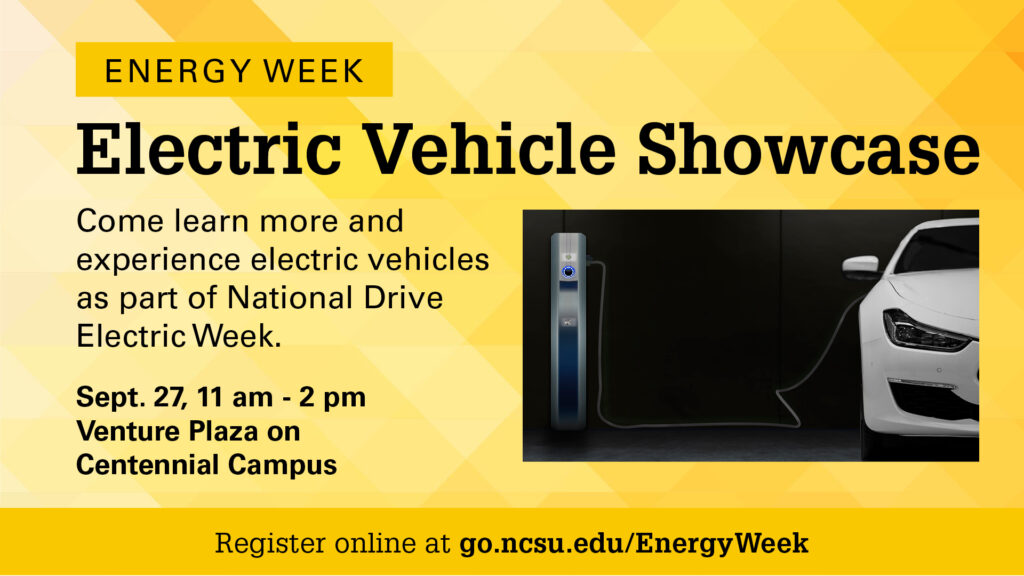 Join us to celebrate National Drive Electric Week, as well as Energy Week at NC State University, with an Electric Vehicle Owner Meet-Up/Car Show and Test Drive at Venture Plaza on NC Sate University's Centennial Campus.  Venture Plaza is the open area near the Venture Buildings across from 930 Main Campus Drive.  Come learn about and experience electric vehicles. The EV owner's meet-up will be at the open space across from 930 Main Campus Drive.  Non-EVs will have to park in one of the Centennial pay lots. (See:  https://centennial.ncsu.edu/visit/) There will be food trucks.
All attendees and volunteers are required to wear face masks whenever they are within six feet of another person at all National Drive Electric Week 2021 events.
Day: Monday, September 27, 2021
Time: 11:00 am – 2:00 pm EDT
Location: Venture Plaza
930 Main Campus Drive
Raleigh, NC 27606