The electric frontier is rapidly expanding as more and more automotive brands begin producing electric models of their latest cars. This means the type of automotive owner who drives electric vehicles (EVs) is also expanding. Recently, we interviewed five electric vehicle drivers about their experiences with driving electric.
MEET THE DRIVERS
Lisa Etnyre Boneham
Lisa Boneham is a Business Consultant in Sales, Marketing and Public Relations. She purchased her first EV in 2019, a Tesla Model 3 which is her EV of choice to this day. "Compliments of a friend who was a Tesla owner, I toured the Tesla Factory in early 2019. Going into the factory tour, I was only slightly interested in learning about electric vehicles. Coming out of the tour, I was sold, and had to have my own Tesla," Boneham exclaimed. 
Boneham's favorite place to charge is in her garage, although she also enjoys the Tesla Super Chargers she finds on the road. "My greatest joy is probably the money I save by plugging my car in to charge vs. paying for gas at the gas station," said Boneham.
Boneham's longest electric road trip so far was 560 miles roundtrip. "I know I could easily drive across the country hassle free because of the availability of charging stations and the fact that charging stations are located near food, shopping, restrooms, etc." Boneham said. She typically drives 15,000 electric miles per year.
Helen DiPietro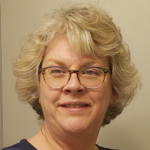 Helen DiPietro first purchased an EV in 2016 and currently drives a 2019 Nissan LEAF, her EV of choice. DiPietro is an office manager for the NC State College of Engineering. Her favorite place to charge her EV is in her driveway.
DiPietro drives between 8,000 to 10,000 electric miles each year. "My longest trip in mileage and time was from Raleigh to Boone," she said. The trip took 12 hours and about 200 electric miles. 
"I was initially impressed with EVs' quick response (still one of my favorite aspects), brake-regeneration feature, comfort, quietness and reduced maintenance. Since then, I have appreciated my Nissan LEAF's remote climate conditioning– turning air conditioning on in the summer to cool the car before driving and turning the heat on in the winter to warm up the car," DiPietro said.
Dave Erb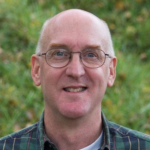 Dave Erb purchased his first EV in 2016, but he worked on projects focused on electric vehicles dating back to 1992. Erb had a long career as an automotive engineer and came from the heavy truck and transit bus industry. He is a retired UNCA Mechatronics Engineering Faculty and also served on the Asheville Transit Committee until he reached term limit. 
Erb and his wife own two EVs: a 2015 Chevy Spark EV (Erb's EV of choice) and a 2019 Tesla Model 3. "They're polar opposites on the EV spectrum, and each just about perfectly suited for the way we use it," Erb said. He typically drives 16,000 electric miles per year and his favorite place to charge is at his "beyond net-zero" solar powered home.
The pair made their longest electric road trip in the Tesla. Erb and his wife drove 2,900 miles from Asheville to Minneapolis to Michigan's Upper Peninsula to Ohio and back to Asheville. "We passed (without using) as least as many Tesla Superchargers as we used, and got quite a bit of our charging for no extra cost at the hotels where we stayed," Erb explained.
"Any sustainable transportation system has to center around electrified powertrains, so I've made that my specialty since the mid-1990s. The most notable societal drivers for going electric are noxious emissions (criteria pollutants), energy supply, security and cost, and greenhouse gas emissions. There are also numerous purely automotive reasons to electrify including noise, vibration and harshness, driver feel, packaging flexibility and acceleration performance. By most measures, EVs are just better vehicles, so the decision to drive them kind of makes itself," Erb noted.

Chris Maxwell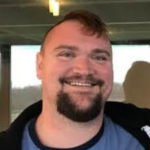 Chris Maxwell is a Computer System Administrator at NC State University and purchased his first EV in 2016. Maxwell drives a 2021 Energica Motorcycle, his EV of choice. Harley-Davidson dealerships are his favorite place to charge. Maxwell said, "They welcome everyone and usually have shaded outdoor seating."
Maxwell drives between 20,000 to 30,000 electric miles each year. His longest electric-powered road trip was over 3,740 miles long from start to finish, from Raleigh to Dallas and back.  
Maxwell loves the convenience and ease of charging his motorcycle while on the road. "The great thing about an EV is you can unplug a soda machine at any old gas station to charge – electricity is everywhere," said Maxwell.
Dianna Tarallo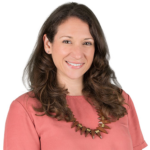 Dianna Tarallo, a Meetings & Events Professional, purchased her first EV in 2017 and drives an average of 10,000 electric miles each year. Tarallo's favorite place to charge is at her home, where she had adequate power to install a Level 2 charger. 
Tarallo's EV of choice is a Chevy Bolt, which she loves for its fast pick up and speediness. On the road, Tarallo uses apps like PlugShare to locate nearby chargers and see reviews and tips from other EV drivers.
In the first month of owning an EV, Tarallo took her longest road trip up the east coast from Virginia to Massachusetts and back, over 1,000 miles. Tarallo had some advice for those considering going electric: "Don't be intimidated by going electric! After getting the hang of your range and taking a 'practice' road trip or two, you'll never look back. It's exciting to feel like you're already a part of the future."
——-
Today's EVs are fully capable of serving as your only vehicle, and each of these drivers found the perfect one to fit their needs. If you're interested in clean transportation technologies, electric and hybrid vehicles, then explore what's best for you at www.fuelwhatmatters.org. 
Stay tuned for more EV driver profiles and in-depth videos featuring everything EVs have to offer!