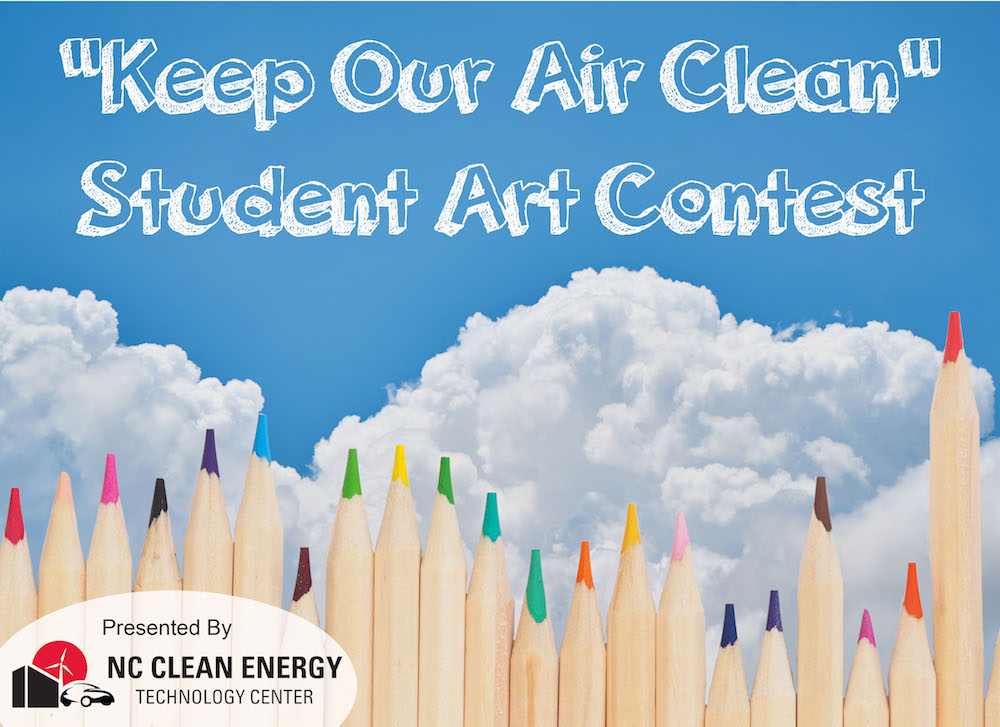 Vote now for your favorite art in each age category (kindergarten, middle and high school) for NC Clean Energy Technology Center's 3rd Annual "Keep Our Air Clean" Student Art Contest!
Artwork should focus on actions that people can take to reduce air pollution from vehicles and help keep our air clean. Examples: walking, biking, using public transportation, using electric vehicles or biofuels, and more. You can learn about the alternatives at cleantransportation.org or fuelwhatmatters.org.
Winners in each category will receive a certificate and be featured in a blog post on our website.
The contest poll closes at 11:59 p.m. Sunday, June 21.
Winners will be announced soon! Stay tuned on nccleantech.ncsu.edu and FuelWhatMatters.org. For more information or any questions, email Nicole Wilson at nadeck@ncsu.edu.