2019 was a busy year for the Clean Transportation Team at the NC Clean Energy Technology Center! Take a look at what we did below.
January 2019
CFAT Project Grant Funding RFP
The second round of 2019 Clean Fuel Advanced Technology (CFAT) project funding Request for Proposals (RFP) period opened in January 2019.
March 2019

Zero Emission Vehicle (ZEV) Information & Input Sessions
In March, members of the public attended four Zero Emission Vehicle (ZEV) Information & Input Sessions hosted by the NCCETC and the NC Department of Transportation (NCDOT) at four locations in North Carolina, to gain information and provide feedback on Gov. Roy Cooper's Executive Order 80 and NCDOT's ZEV plan.
April 2019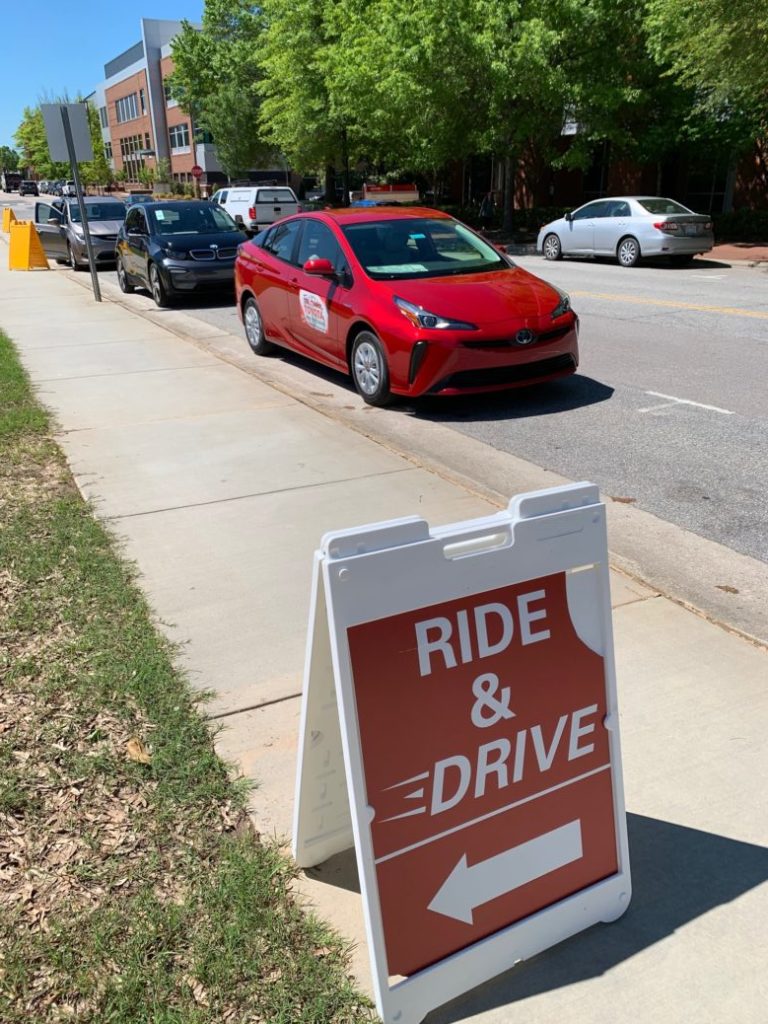 Earth Day Electric Car Show at NC State
Attendees viewed several electric cars and electric motorcycles on display, including Teslas and Zero Motorcycles; enjoyed a line-up of food trucks; and got a chance to test drive electric and plug-in hybrid vehicles around the block, including a Prius, Chrysler Pacifica, BMW, and Nissan Leaf, at NCCETC's Electric Car Show – a part of NC State University's Earth Day celebrations on Centennial Campus.
June 2019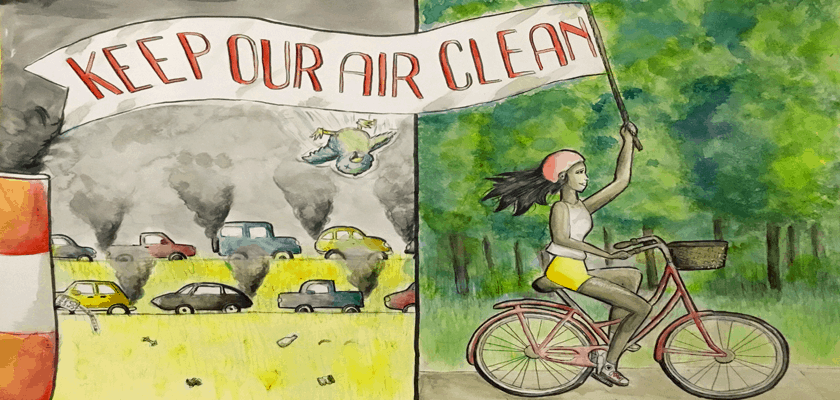 "Keep Our Air Clean" Student Art Contest
In the third year of NCCETC's "Keep Our Air Clean" Student Art Contest, students in North Carolina from kindergarten through college submitted their artwork for a chance to be featured on billboards across the state. Students were asked to create art focused on actions that people can take to reduce air pollution from vehicles and help keep the air clean. NCCETC congratulated four artists located in Raleigh, Charlotte, Waxhaw and Jacksonville, N.C., and the artwork is now live on 22 billboards across North Carolina.
July 2019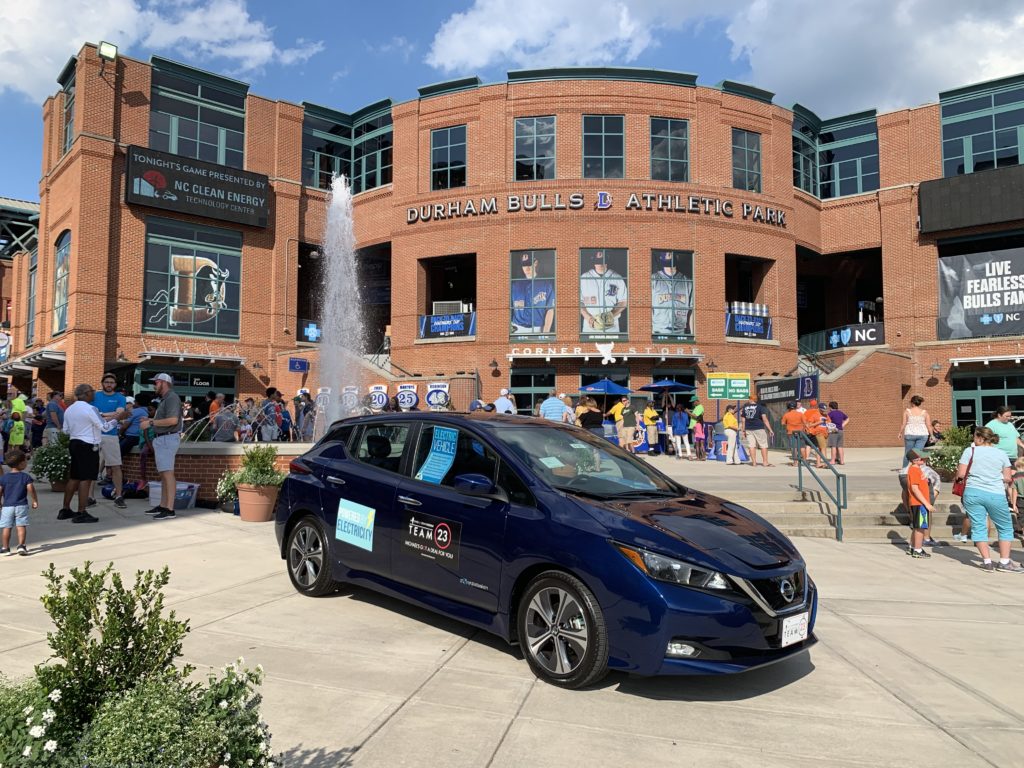 Electric/Hybrid Vehicles at the Durham Bulls Game
The Clean Transportation team teamed up with Plug-in NC to display several electric and hybrid vehicles before the Durham Bulls baseball game at the Durham Bulls Athletic Park! Guests had a chance to check out the vehicles themselves and talk to the team to learn more.
August 2019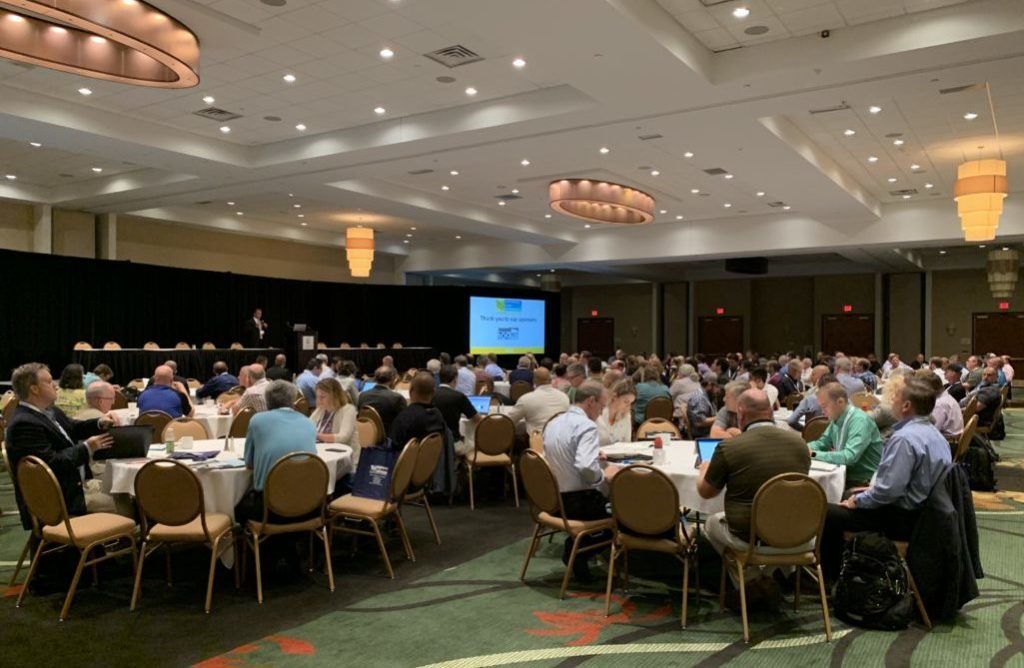 Sustainable Fleet Technology Conference & Expo 2019
The 2019 Sustainable Fleet Technology Conference & Expo showcased the latest and greatest technologies in the biofuels, electric, natural gas and propane arenas – including everything from a 2-seater 6-foot tall electric GEM to a 15-ton Ford F-750 propane truck with an attached Petersen Lightning Loader. More than 50 speakers in a variety of backgrounds presented their ideas and practices last week in Durham, NC – highlighting the leading edge of sustainable fleet practices and alternative fuel opportunities. The expo hall was also full of more than 40 diverse exhibitors and over a dozen vehicles inside and outside the convention center.

2019 Mobile CARE and NC Smart Fleet Awards
The 13th annual North Carolina Mobile Clean Air Renewable Energy (CARE) awards and the NC Smart Fleet awards were announced as part of the 2019 Sustainable Fleet Technology Conference & Expo.
September 2019

2019 National Drive Electric Week in North Carolina
The NCCETC celebrated National Drive Electric Week 2019 with six events in Raleigh at NC State University, Winston-Salem at Wake Forest University, and Pittsboro, NC.
October 2019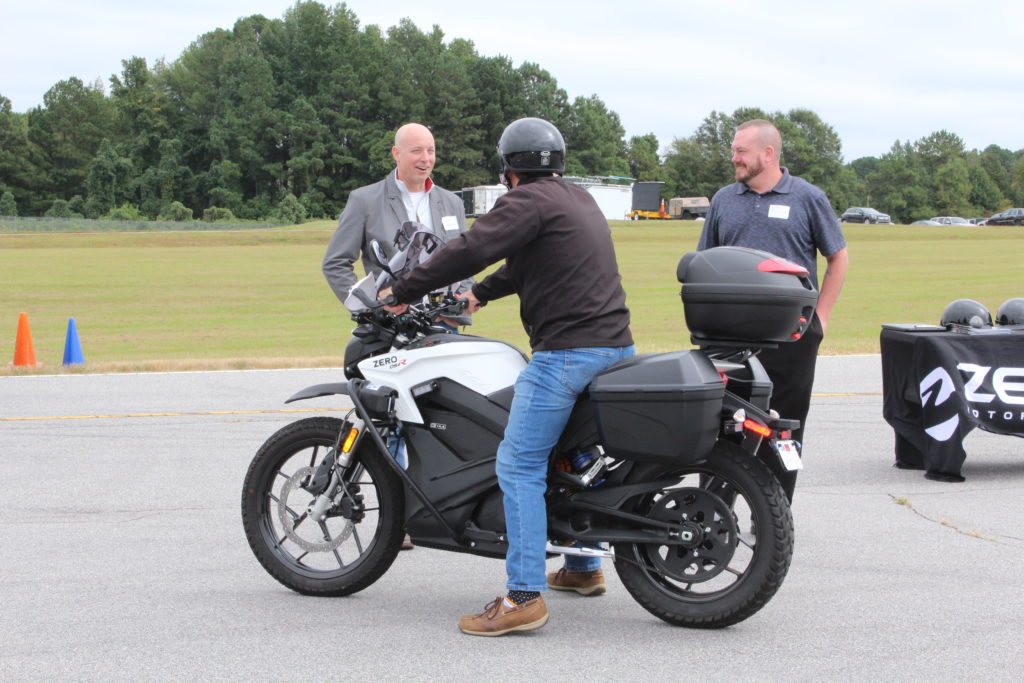 Clean Transportation Demonstration Days
NCCETC, Centralina Clean Fuels Coalition and Triangle J Council of Governments held two Clean Transportation Demonstration Days – at the Charlotte Motor Speedway in Concord, NC, and the second at the NC Highway Patrol Training Academy in Garner, NC. Participants at the events, who were government and utility entities, listened to classroom instruction including alternative fuel options, telematics, other new technologies, and safety; then took test drives at closed-course race tracks. Clean Transportation Demonstration Days support North Carolina Governor Roy Cooper's Executive Order 80.

Potential Impacts of Alternative Fuel Vehicles on Transportation Revenue in North Carolina report
Earlier this year, the North Carolina legislature considered enacting higher fees for electric vehicle drivers in the state. NCCETC was asked by the UNC Collaboratory to conduct a quantitative analysis and prepare a report on the Potential Impacts of Alternative Fuel Vehicles on Transportation Revenue in North Carolina. The resulting study conducted by Heather Brutz and Allison Carr, both a part of the Clean Transportation team at NCCETC, found that the state is not currently losing money on electric vehicles (EVs).
And more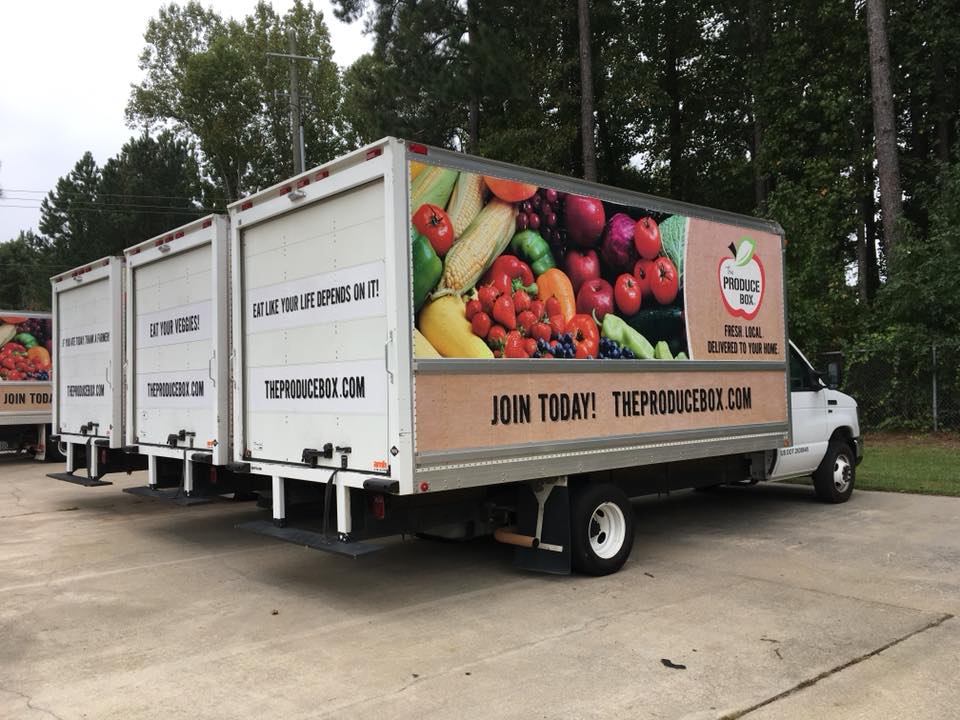 Videos Feature Alternative Fuels for Fleets: Natural Gas, Propane and Electric
Learn more about natural gas, propane and electric vehicles from three different entities who use them in their fleet.
Waste Management and Natural Gas
University of North Carolina at Charlotte and Electric Vehicles

2019's 50 States of Electric Vehicles Reports
A quarterly look at state legislative and regulatory discussions and actions on electric vehicles and charging infrastructure.
Q4 2019 Update & Annual Review to come.

Watch 2019 Webinars
Did you miss a webinar this year? View below!
We will see you in 2020!