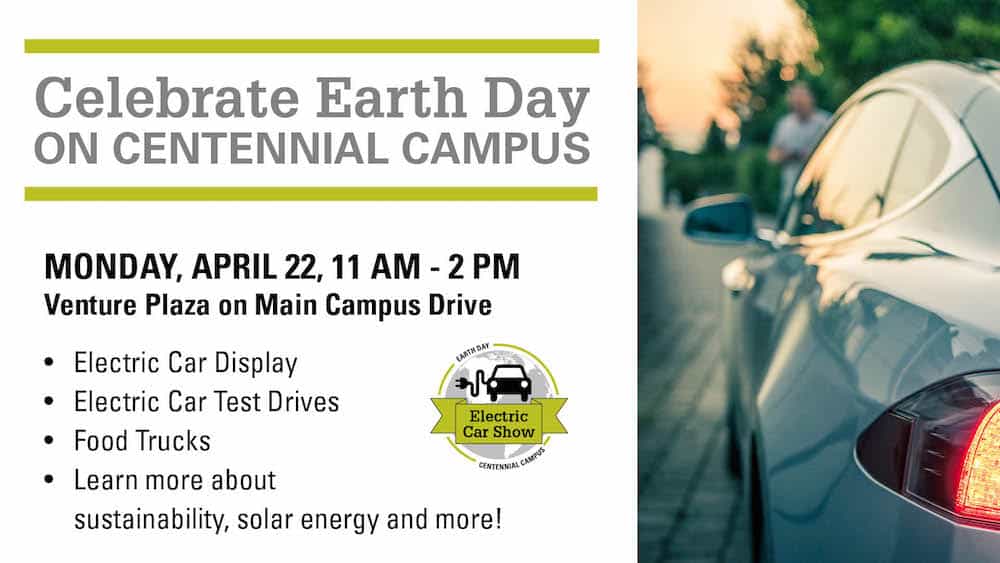 April is Earth Month!
This month-long emphasis on the planet, sustainability and how you can make the world a better place is hosted by NC State's Sustainability Council and University Sustainability Office and sponsored by NC State Campus Enterprises. Earth Month is a month-long series of programs that educate the campus community about sustainability.
Celebrate Earth Day at North Carolina State University's Centennial Campus, where there will be an Electric Car Show on April 22 from 11 a.m. to 2 p.m. on Centennial Campus.. Electric cars will be on display and available for test driving, as well as food trucks.
Learn more and find more Earth Month events all throughout April here.