This September 25th through October 3rd, 2021, the United States will celebrate National Drive Electric Week, sponsored by Plug in America, the Sierra Club, and the Electric Auto Association. The celebration, which started in 2011, helps spread awareness about the benefits of driving electric, including decreased emissions, fuel savings and enhanced performance of electric vehicles (EVs). This year, National Drive Electric Week consists of hundreds of free events across the United States, both in-person and online.
The Clean Transportation program at NC Clean Energy Technology Center (NCCETC) has participated in the campaign for many years now and, in 2020, sponsored five virtual webinars on electric vehicles topics including best practices and lessons learned of charging infrastructure deployment, idle reduction and EV options for fleets.
NCCETC is kicking off National Drive Electric Week at NC State in Raleigh, NC with a tailgate and plug-in electric vehicle car show on September 25, 2021. The following Monday, September 27 NCCETC is hosting another EV owner meet-up and test drive at Venture Plaza on NC State's Centennial Campus. 
Those interested in going electric can also explore a variety of EVs and their drivers' experiences driving electric through our Electric Driver Profile series. NCCETC sat down with seven EV drivers to hear about the benefits of going electric.
Lisa Etnyre Boneham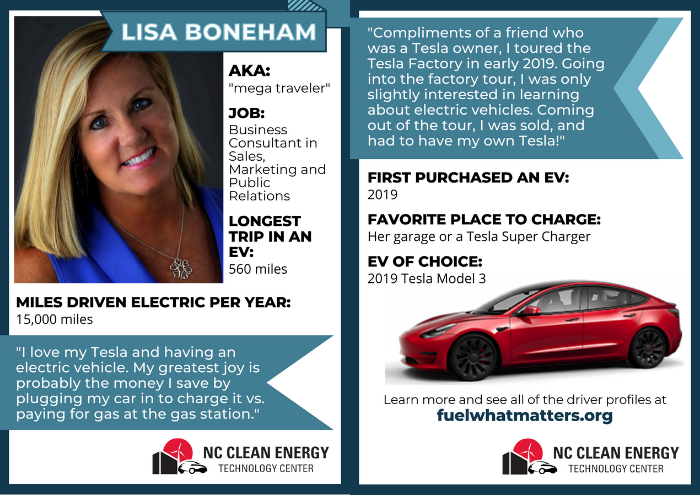 Helen DiPietro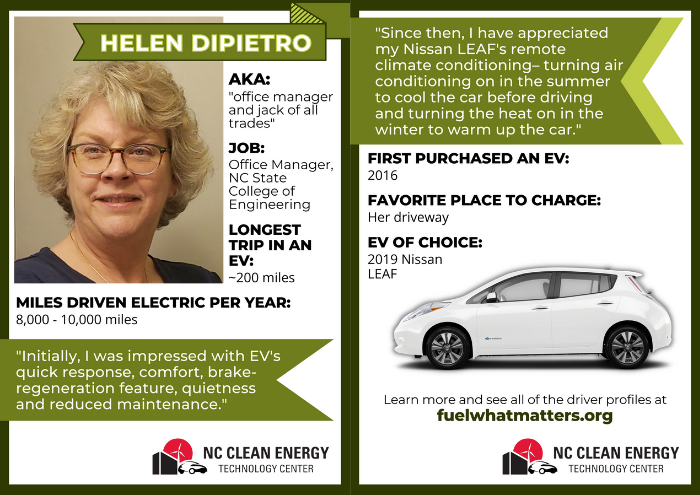 Take a video tour of Helen DiPietro's 2019 Nissan LEAF EV:
Dave Erb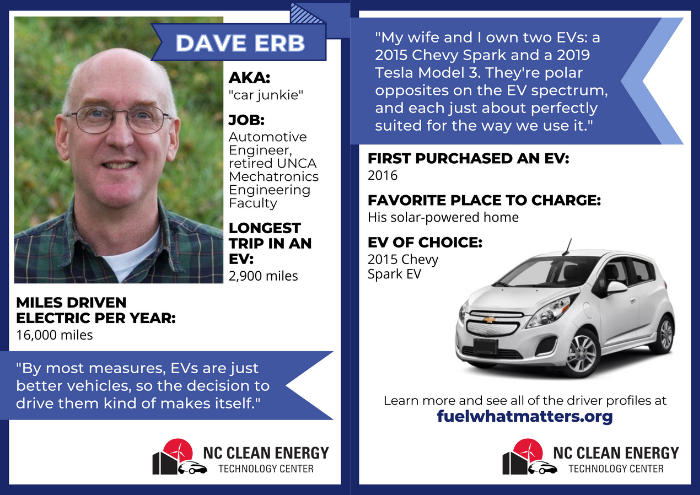 Take a video tour of Dave Erb's 2015 Chevy Spark EV:
Arthur Gause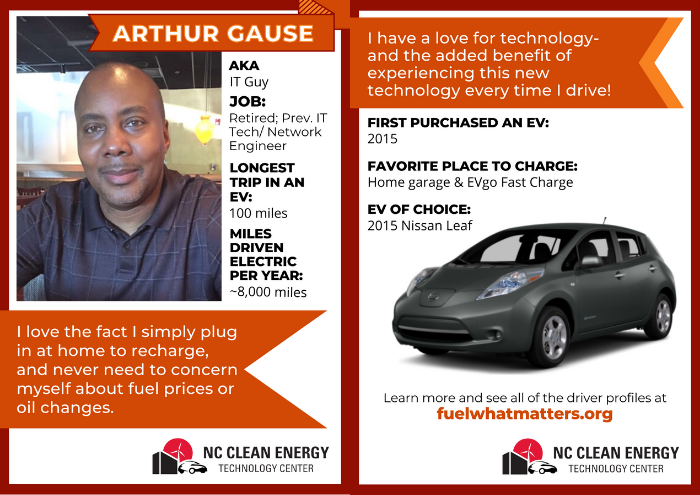 Wendy Gilliatt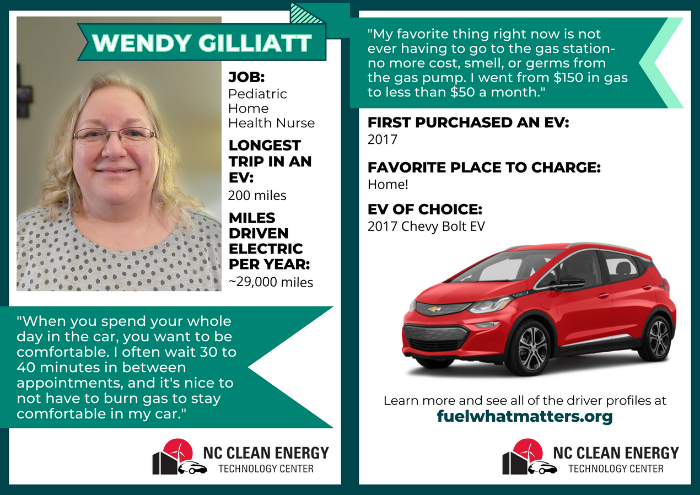 Take a video tour and ride-a-long in Wendy Gilliatt's 2017 Chevy Bolt EV:
Chris Maxwell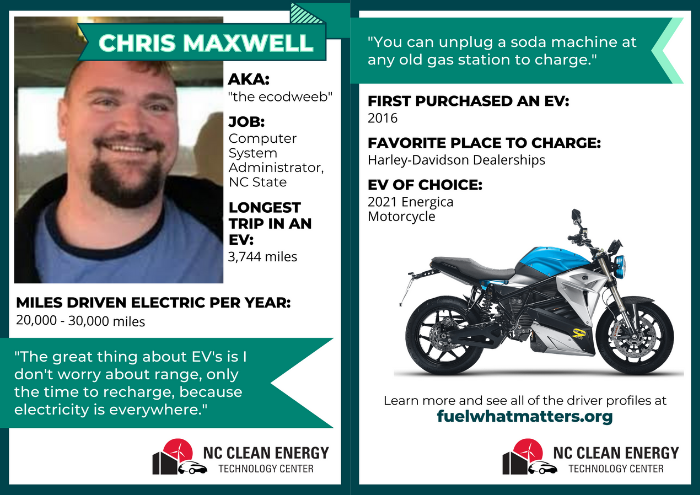 Donnie Parks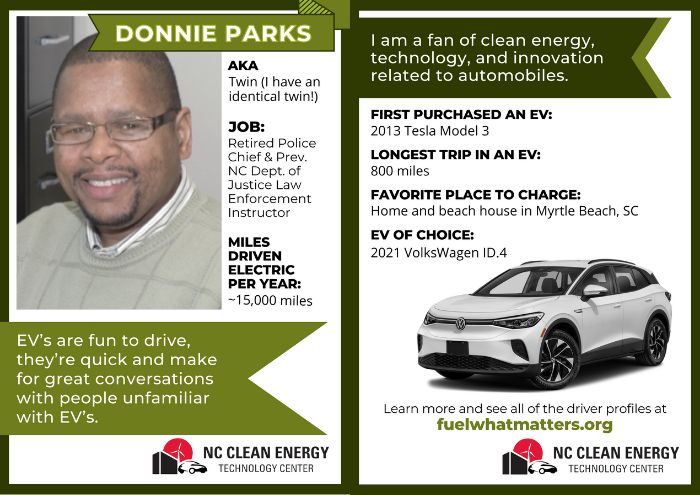 Dianna Tarallo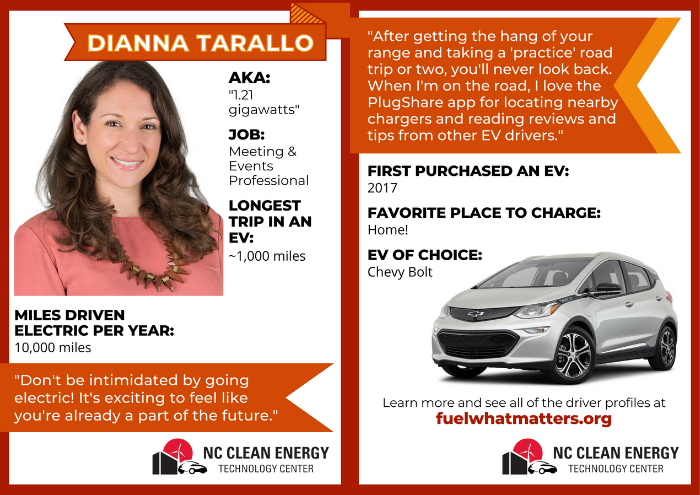 Jarred White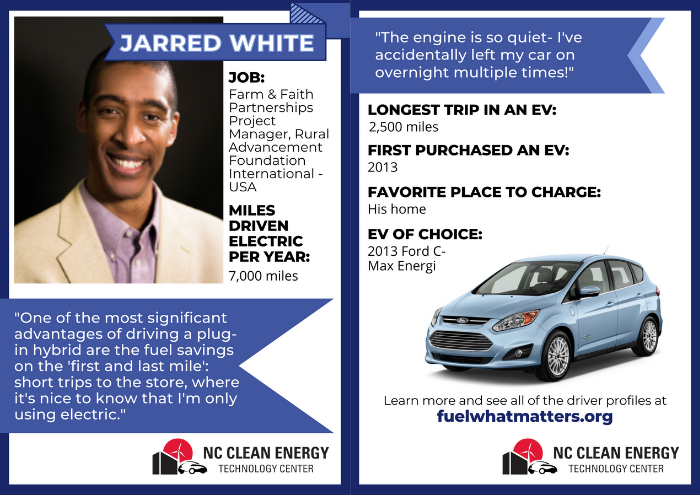 Links and event dates are provided below to learn more and register for upcoming National Drive Electric week events and webinars.