The evening before the 2018 Sustainable Fleet Technology Conference & Expo, the Clean Transportation team at NC Clean Energy Technology Center displayed several plug-in electric and hybrid vehicles outside of the Durham Bulls baseball game on Aug. 21.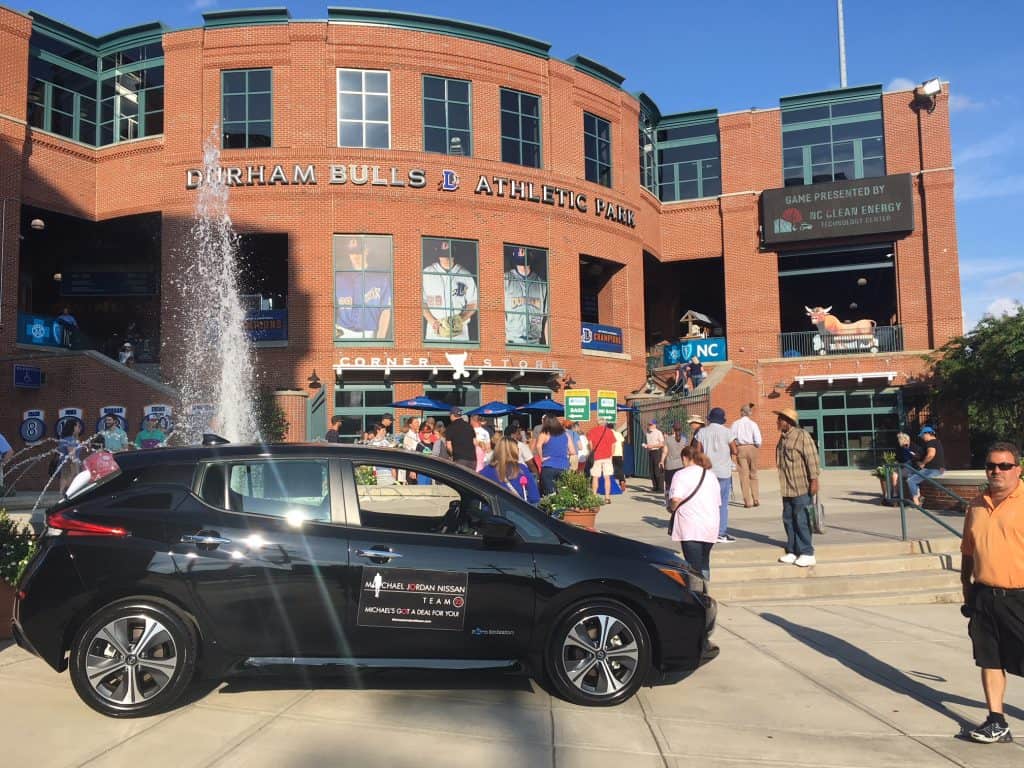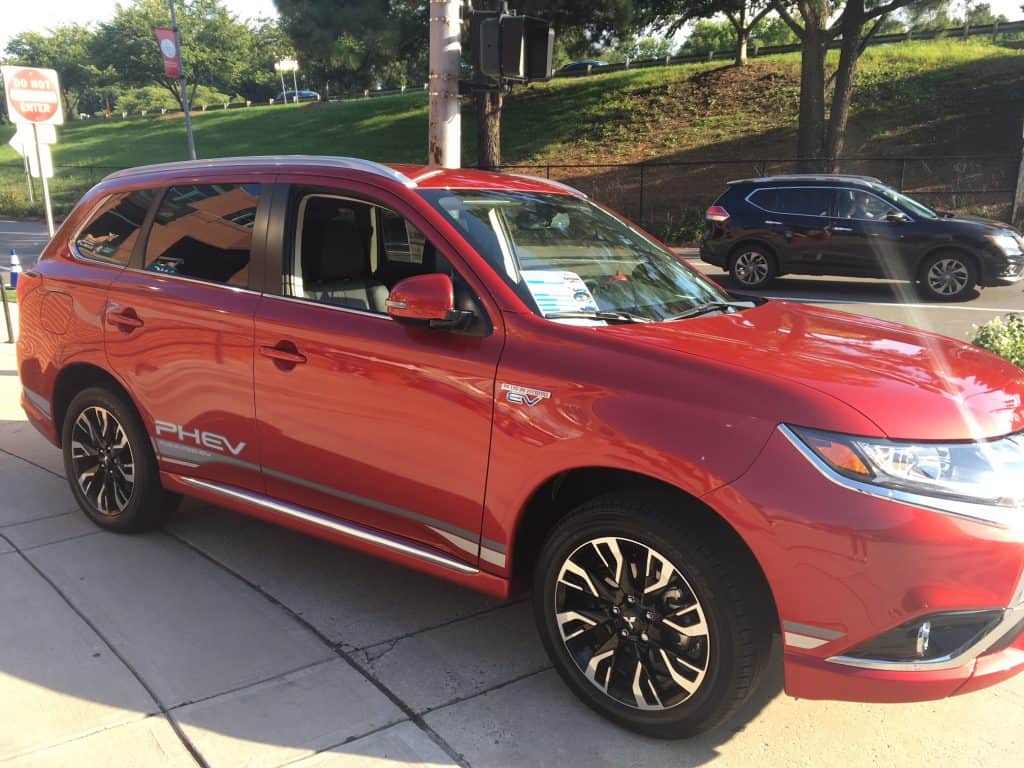 Learn more about electric vehicles by checking out our Electric Vehicles FAQ flyer here.
Attendees of the pre-conference events came to watch the game, enjoy networking and eat a barbeque dinner.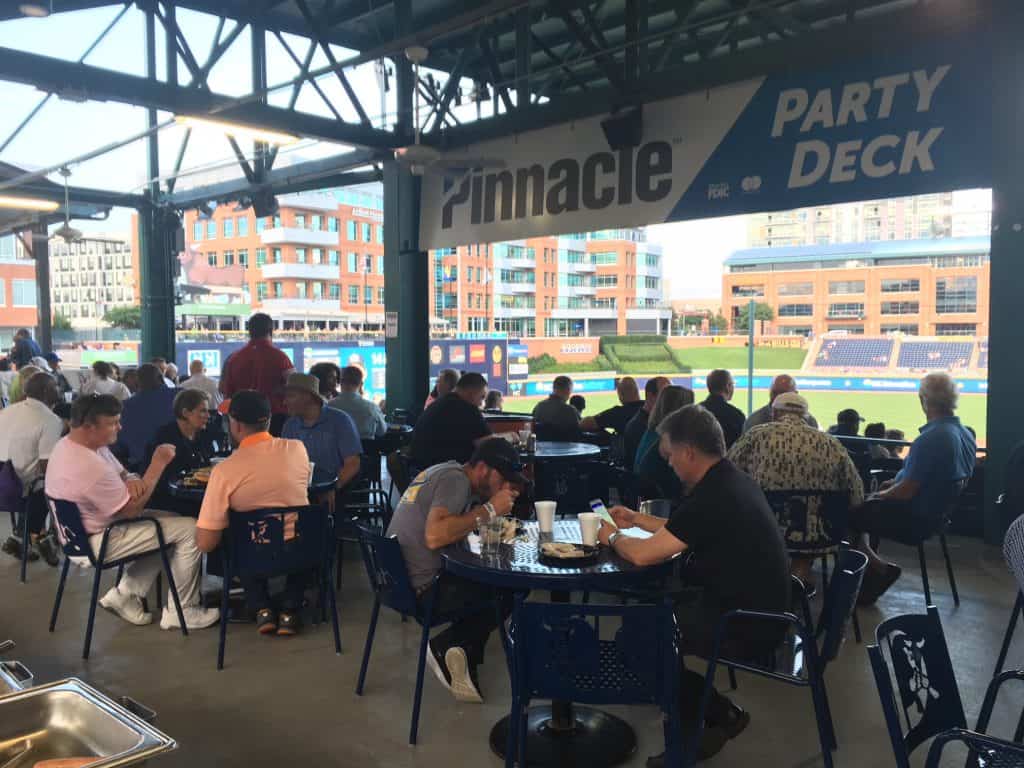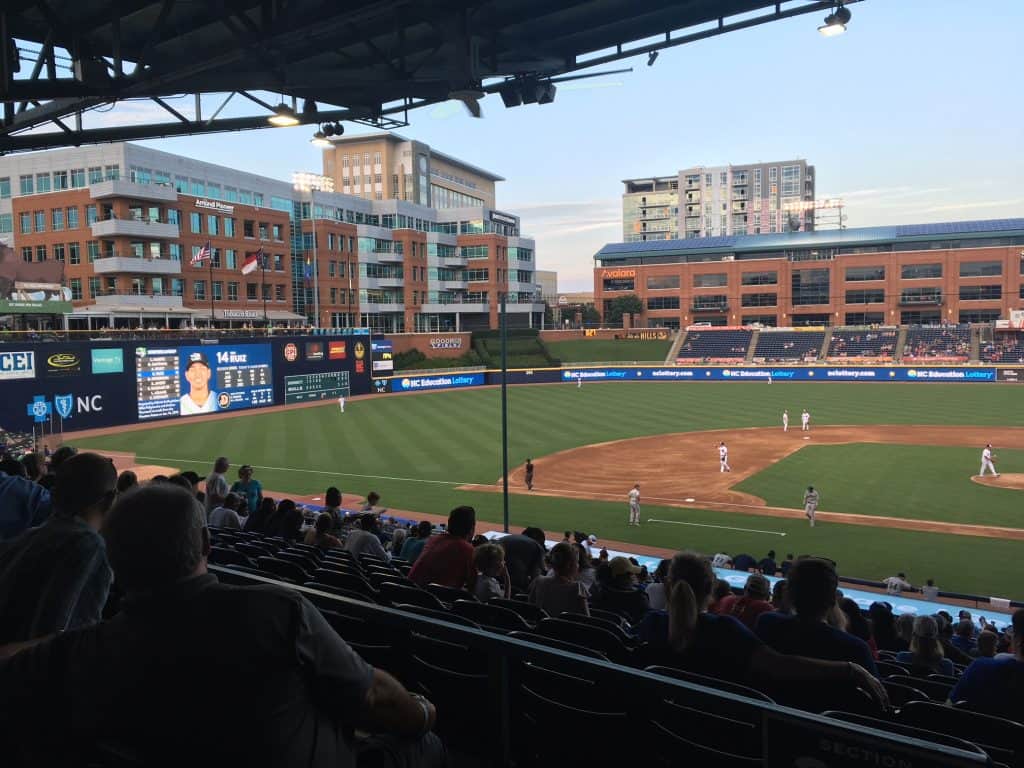 Rick Sapienza, Clean Transportation Director, accepted the game ball on the field and spoke with game announcers in a live radio interview (listen to below)!