We put together a list of transportation-related events we're looking forward to in the first half of 2019! There are many diverse conferences and events taking place all over the country, connecting transportation professionals, showcasing the latest technology, and sharing new ideas and practices. Just in the first few months of 2019, there are conferences covering general transportation, clean transportation, energy, fleet management, grid, work trucks and more. Take a moment to consider marking these on your calendar!

2019 NC Transportation Summit | January 9-10 in Raleigh, NC
North Carolina's projected growth requires consideration and careful action, especially regarding population growth. In fact, the state's population is expected to increase by 3 million people by the year 2040. That impressive number is equivalent to the entire state of Kansas relocating to North Carolina. While a remarkable statistic, this growth has the potential to create new challenges. The Summit is an exceptional opportunity for people to gather and consider these fast-approaching and disruptive shifts. In attendance will be policy makers, transportation and industry experts, and representatives from city/county governments. The Summit is anticipating 500 attendees from across the state. The gathering will also include exhibitors who will demonstrate and display cutting-edge technologies, advances in engineering, as well as services in multiple disciplines.
Energy Independence Summit 2019 is the nation's premier clean transportation policy summit. The Summit provides a unique opportunity for Clean Cities Coalitions and leaders in the clean transportation industry to network and build partnerships with each other, and with key Congressional and Administration policymakers in Washington, DC. The agenda includes:
• Outlook for the Alternative Fuels Industry:  Roundtable of Clean Transportation Industry Leaders
• Clean Transportation Policy Accomplishments in 2017 and Congressional Outlook for 2018
• Partnering with Utilities to Advance Clean Fuels and Vehicles
• The Volkswagen Settlement:  How to Leverage Alternative Fuels Investments
• Innovative State and Local Clean Transportation Programs
• What Smart Cities and Smart Mobility Mean for Alternative Fuels

The 2019 Mid-year Appalachian Energy Summit will be hosted by the University of North Carolina Greensboro on Thursday, February 28. The Mid-year Summit brings together students, faculty, and leaders in academia and business to exchange ideas and share best practices in support of a clean energy economy. Since 2012, the Summit has provided a platform through which UNC System campuses have worked together to avoid almost $800 million in utility costs.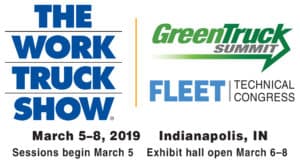 The NTEA Work Truck Show is North America's largest work truck event is your once-a-year chance to see all of the newest industry products. The Green Truck Summit offers cutting-edge solutions at the forefront of technology. The Fleet Technical Congress is an event where fleet managers can explore the latest technology solutions. A conference for commercial truck manufacturers, upfitters, distributors and body builders of all sizes.

NAFA Fleet Management Association 2019 Institute & Expo | April 15-17 in Louisville, KY
NAFA's annual Institute & Expo, the largest event of the fleet management industry, introduces several exciting improvements to the 2019 event to fit attendees' goals more fully than ever before, offering registrants access to groundbreaking education in fleet and mobility, as well as the opportunity to increase their networking power and learn of new fleet products.
Advanced Clean Transportation (ACT) Expo 2019 | April 23-26 in Long Beach, CA
The Advanced Clean Transportation (ACT) Expo, North America's leading conference and expo showcasing the real-world application of the latest transportation technologies, drive trains, and clean fuels. ACT Expo combines the best educational content in the industry with a cutting-edge trade show floor showcasing the most innovative technologies on the market today. Connected vehicle technologies, fuel efficiency improvement strategies and equipment, and drivetrain electrification will be key focal points for the 2019 show, set against the backdrop of increased use of alternative fuels, innovative powertrain solutions and economic & environmental fleet sustainability.

2019 State Energy Conference | April 30-May 1 in Raleigh, NC
The State Energy Conference provides actionable insight into the business of energy, connecting technical innovation, diverse resources and industry opportunity to help drive North Carolina's regional energy economy forward with national impact.
The top electricity stakeholders, from regulators, ISOs, and utilities to technology providers, academics, and government agencies, put their heads together to determine how we will modernize the electric sector: the Grid Evolution Summit. The Summit will give you an opportunity to create solutions that will leave a lasting impact on our energy future.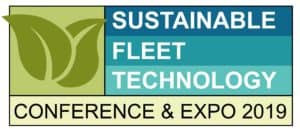 The Sustainable Fleet Technology Conference will showcase the latest and greatest technologies in the biofuels, electric, natural gas, and propane arenas. The conference will also have a strong focus on data-driven decisions and technologies. With 50+ speakers and 40+ exhibitors, this event will highlight the leading edge of sustainable fleet practices and alternative fuel opportunities.