The 12th annual North Carolina Mobile Clean Air Renewable Energy (CARE) awards and the NC Smart Fleet awards were announced as part of the 2018 Sustainable Fleet Technology Conference & Expo held at the Durham Convention Center in Durham, N.C. !
The Mobile CARE awards recognize transportation emission reduction efforts that are advancing alternative fuel and transportation technology activities in North Carolina. For Mobile CARE, candidates were sought in three main categories: Individual, Policy/Organization, and Fuel/Technology Providers.
This year, the judges selected Jason Wager, coordinator of the Centralina Clean Fuels Coalition (CCFC) for 18 years, for the Individual award; Town of Cary for the Policy/Organization award, and Novozymes for the Fuel/Technology Providers award.
Individual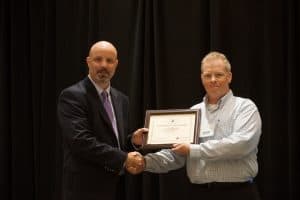 This award goes to an individual in North Carolina who-in both their professional and personal life- has worked to advance the adoption of sustainable transportation technologies and practices.
Jason Wager has been the coordinator of the Centralina Clean Fuels Coalition (CCFC) for 18 years. He provides leadership in the alternative fuels industry not only in the Charlotte region, but throughout the state and country. In North Carolina, Wager has been a long time education and outreach provider for the Clean Fuels Advanced Technology Program, a steering committee member for Plug-in NC and a member of NCSEA's Electric Vehicle Working Group. He has organized countless educational activities related to clean transportation technologies in the Charlotte region. Nationally, Wager has served as a mentor to other Clean Cities coordinators and is a member of the Clean Cities Coordinator Council; these activities enable him to educate and assist new Clean Cities Coordinators.
Policy/Organization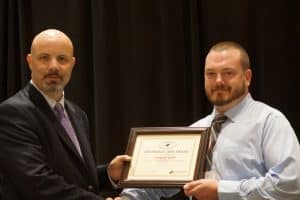 This award goes to a public or private organization that has created a policy that deserves to be held up as an example of a Best Practice that should be more widely adopted.
The Town of Cary first adopted a Strategic Energy Action Plan in 2012 and modified it in 2015. As one of the three focus areas for reducing energy use was fleet. The overall plan calls for reducing energy use by 13% by 2020. As part of their Strategic Energy Action Plan the town has created a Fleet Efficiency Standard Procedure, which puts in place standard procedures around purchasing more efficient vehicles, utilization of vehicles, driver training on how to drive more efficiently, route selection to reduce vehicle miles traveled, and mandated annual reporting. The Town of Cary has seen a 11% improvement in MPG across their fleet and a 17% reduction in vehicle miles traveled since implementing the standard procedures.
Fuel or Technology Provider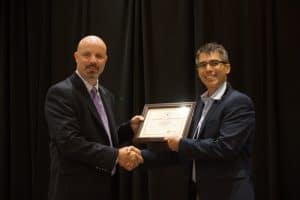 This award goes to a fuel or technology provider in the state of North Carolina that has worked to advance the adoption or availability of clean transportation technologies in the state.
With a headquarters in Franklinton, TN, Novozymes is one of the world's largest manufacturers of enzymes that help break down organic matter into biofuels. Novozymes has committed to following the UN Sustainable Development Goals. Globally, Novozymes has committed to reducing their carbon footprint by 100 million tons by 2020; as of 2016 they were 69% of the way toward their target. Here in North Carolina, Novozymes has been consistently committed to supporting educational efforts that promote clean transportation technologies. They have helped support the Particle Falls exhibit, the alternative fuel tailgates, and have a long-standing relationship with NASCAR regarding education on ethanol.
N.C. Smart Fleet
N.C. Smart Fleet focuses on fleet commitment and accomplishments in reducing petroleum use, thus reducing CO2 emissions and other harmful emissions. North Carolina based fleets (both public and private sector) are recognized by the N.C. Clean Energy Technology Center as supporters, leaders or champions based on their sustainability practices.
The following organizations were recognized at the NC Smart Fleet awards event: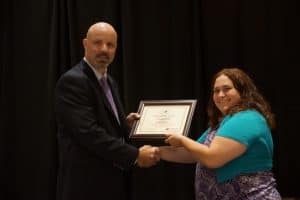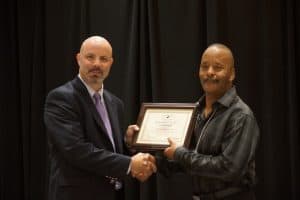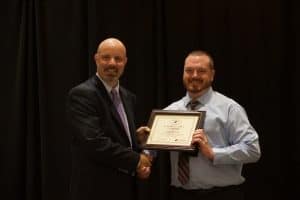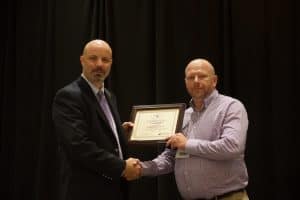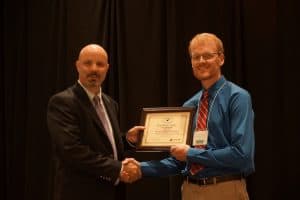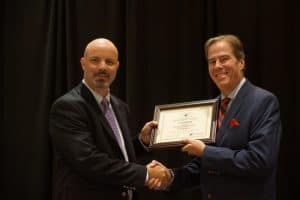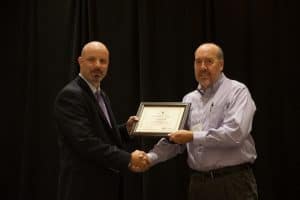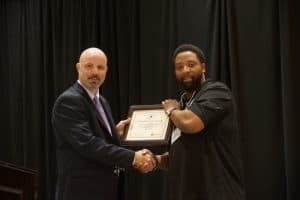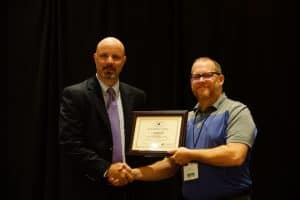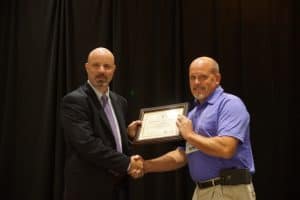 Champions
NC Smart Fleet Champions: BuildSense; City of Charlotte; City of Durham; Epes Transport System LLC; NCDOT Rail Division; Orange County; Town of Cary; City of Raleigh; UNC Charlotte
NC Smart Fleet Champions have achieved the highest level of recognition that we offer. Through demonstrated emissions reductions, improvements in fuel economy, use of alternative fuel vehicles, and use of best practices, these fleets serve as examples for the rest of us.
Leaders
NC Smart Fleet Leaders have demonstrated a commitment to improving the sustainability of their fleet and have implemented some clean transportation technologies and best practices in their fleets.
NC Smart Fleet Leaders: Charlotte Mecklenburg Schools; City of Winston-Salem; Durham City Transit Company (GoDurham); Gaston County; GoTriangle
The Mobile CARE and NC Smart Fleet awards are given by the N.C. Clean Energy Technology Center with support by the N.C. Department of Transportation.