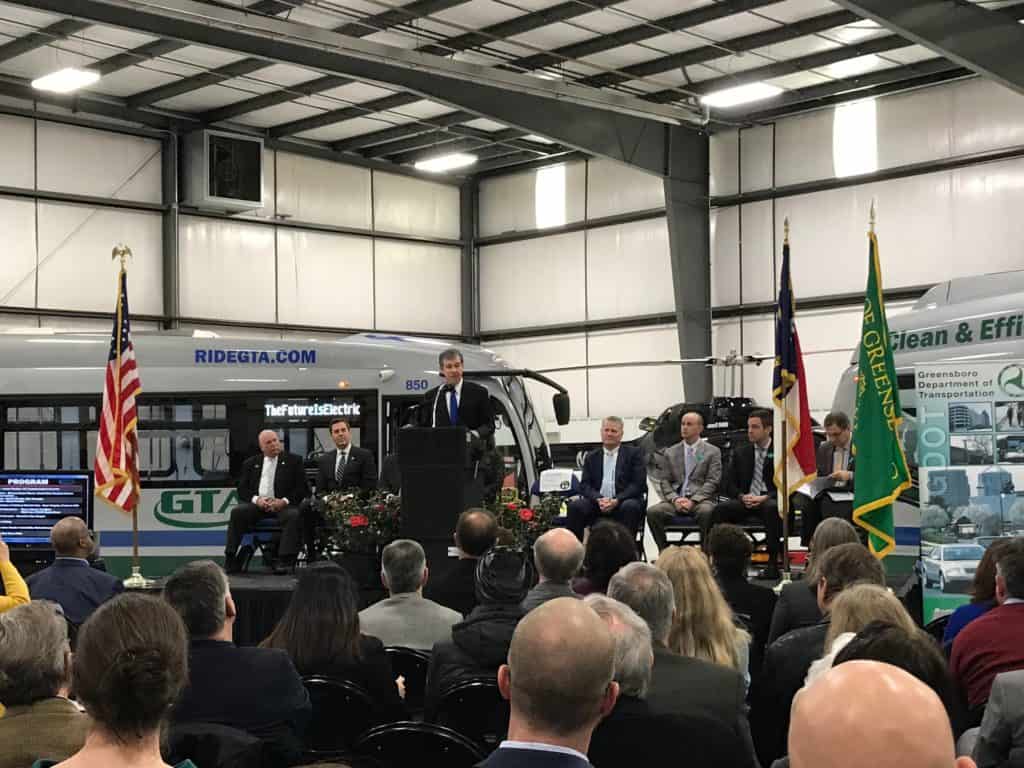 Last week, the City of Greensboro unveiled its first electric buses during a grand opening in Greensboro, NC. Greensboro is officially the first City in North Carolina to use electric buses in its transit system.
The City will have 10 buses in operation in the coming weeks, and plans to have another three to six more buses by the end of the year, bringing the total to 16, or 30 percent of the entire fleet, according to Spectrum News.
According to Rhino Times, this means Greensboro will have the second largest bus fleet on the East Coast behind Philadelphia.
N.C. Department of Transportation Chairman Mike Fox, Proterra CEO Ryan Popple, Greensboro Mayor Nancy Vaughan, and North Carolina Governor Roy Cooper were in attendance at the Greensboro unveiling last week.
"This is smarter, this is the way of the future and this is a way for us to make sure we create better paying jobs in North Carolina and become healthier and cleaner while we're doing it," Governor Roy Cooper said.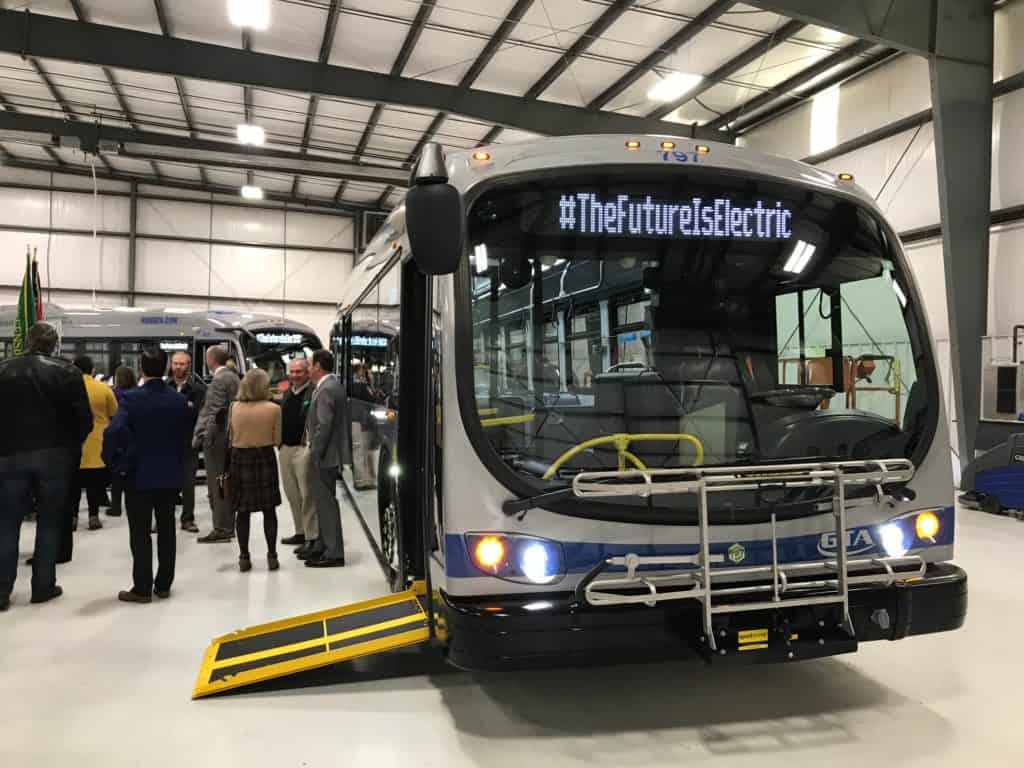 The rechargeable electric Proterra buses are more efficient and more environmentally friendly.
They are 40-foot and powered by batteries that can provide up to 200 miles of transportation before needing a recharge, according to Spectrum News.
The buses are also expected to cost less in both operational and maintenance expenses than a traditional bus, according to WFMY News. It's estimated that Greensboro will save more than $350,000 per bus per year.
The City said it will take the cost savings from the electric buses and expand service, eventually replacing the entire fleet, according to Spectrum News.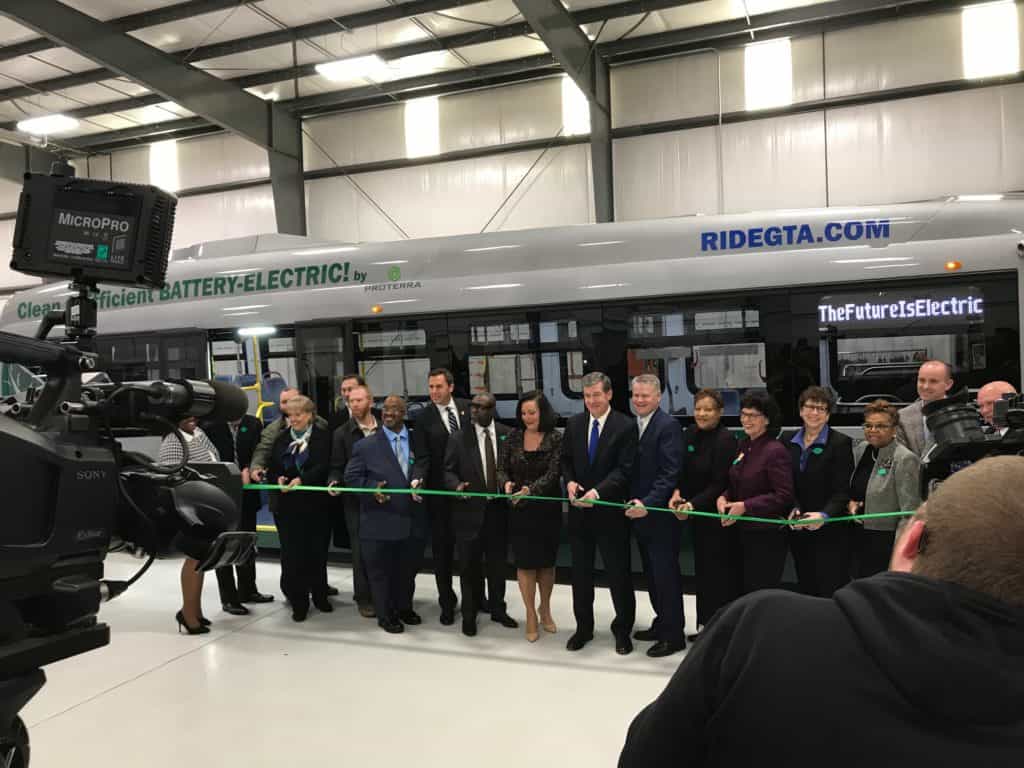 Learn more about the City of Greensboro and the Greensboro Transit Authority on their website here.