Industry experts discuss the present and future of alternative fuel vehicles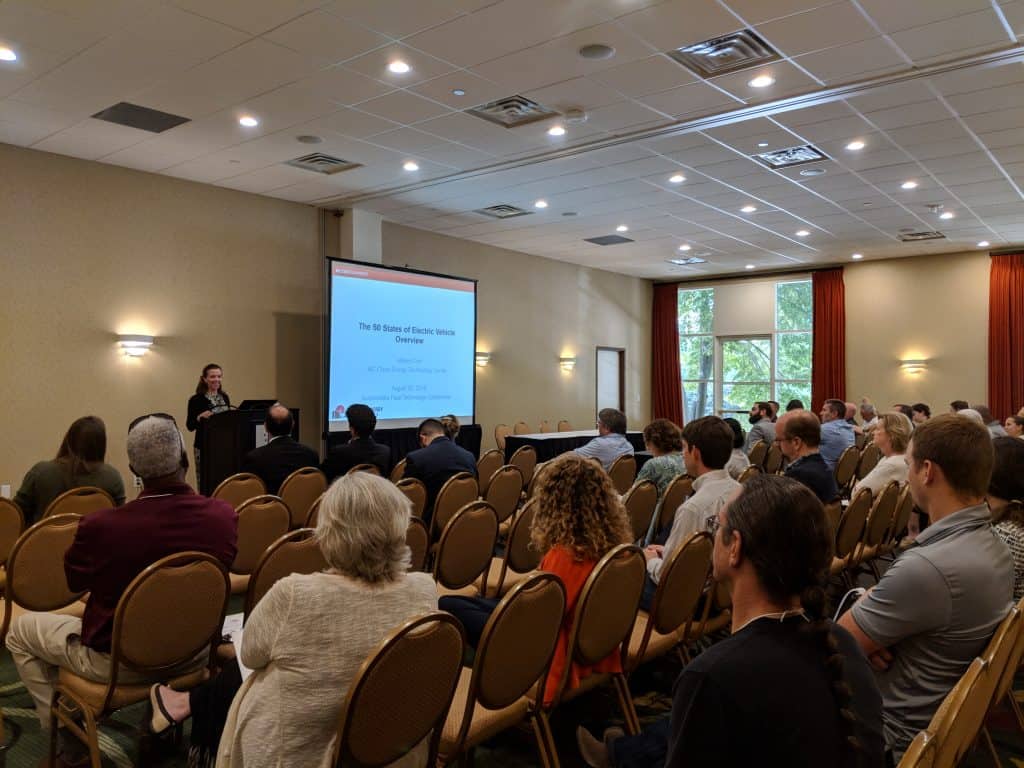 Fleet industry professionals, alternative vehicle experts, and sustainability advocates from around the country gathered recently for the 2018 Sustainable Fleet Technology Conference & Expo in Durham, NC.
More than 50 speakers presented their practices and ideas at the two-day conference, including fleet managers, technicians, company presidents and CEOs, university professors, researchers, analysts, nonprofit managers and more. With all of the varying backgrounds in transportation, there seemed to be a definitive consensus on alternative fuels – whether electric, propane, biofuel or natural gas – the industry is moving forward, and the future looks bright.
"The electrification movement and the movement to diversify our source of fuels – it's happening. There's no point of return now," said Tony Posawatz,  industry leader and keynote speaker on day one of the conference. "The costs are coming down; the ecosystem is being built. But it will take some time."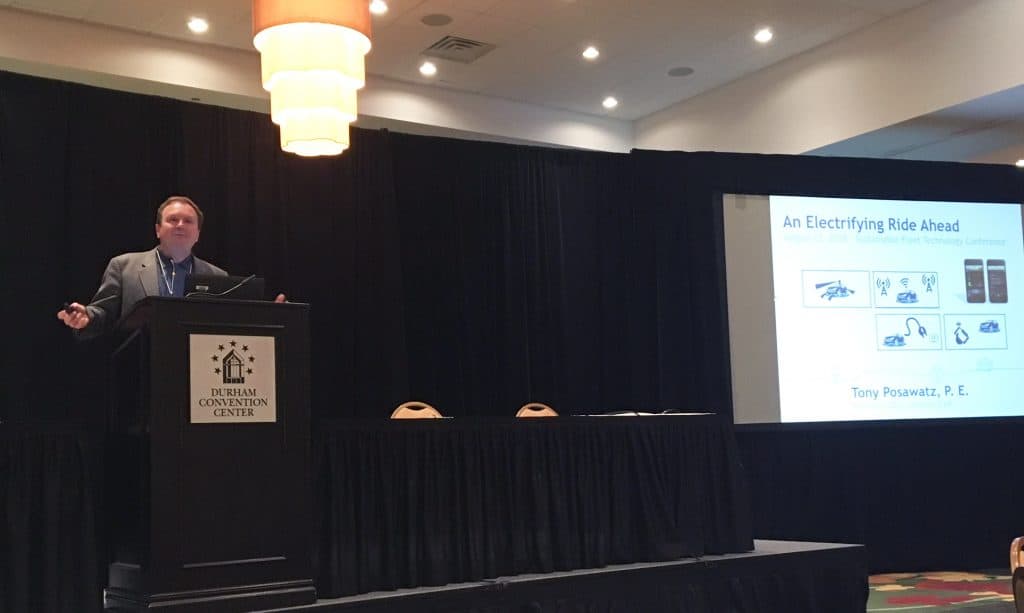 Keynote speaker Posawatz; who is recognized as an industry leader in product innovation and electrified vehicles as Vehicle Line Executive/Director for the Chevrolet Volt (and founding member), Avalanche, and Cadillac Escalade; kicked off the conference on Wednesday morning.
Posowatz noted the alternative fuel market has steadily risen each year, and more and more choices have become available to consumers.
"It's important for the industry to grow and for customers to be satisfied," Posawatz said.
"The Triangle Research area is an important area for taking transportation where it needs to go," Posowatz said. "It's an area for emerging technology, automobile, mobility as well as energy and environment altogether."
Posawatz noted that while the industry is obviously improving, it's still impossible to predict.
"The future of mobility is before us," Posawatz said. "It will surprise us all, even myself. Anyone who tells you they know what it will look like… they're wrong."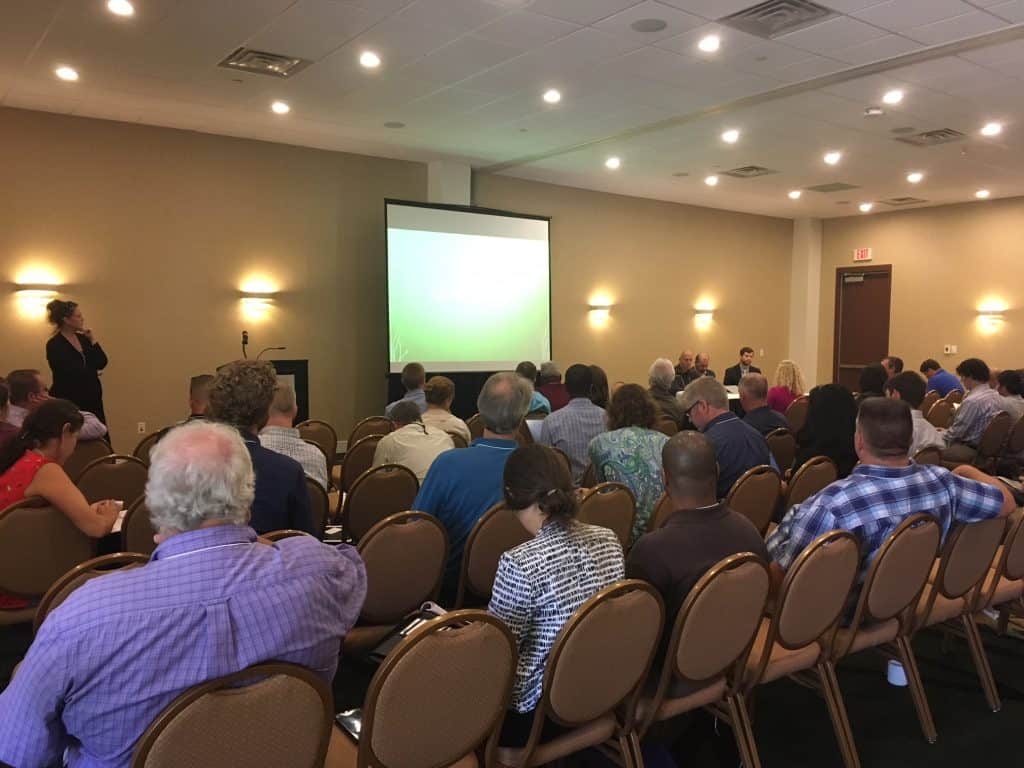 The three conference tracks included Connected Fleets, Alternative Fuel Solutions, Deployment and Lessons Learned, while 12 breakout sessions covered Predictive Analytics; Electric Vehicles; Solutions for Port & Freight; Smart Mobility; Propane; Local, State, Federal Policies & Resources; Managing for Fleet Efficiency; Biofuels; Sustainable Garage & Facility Operations; Smart Cities & Smart Grid; Natural Gas; and Idle Reduction.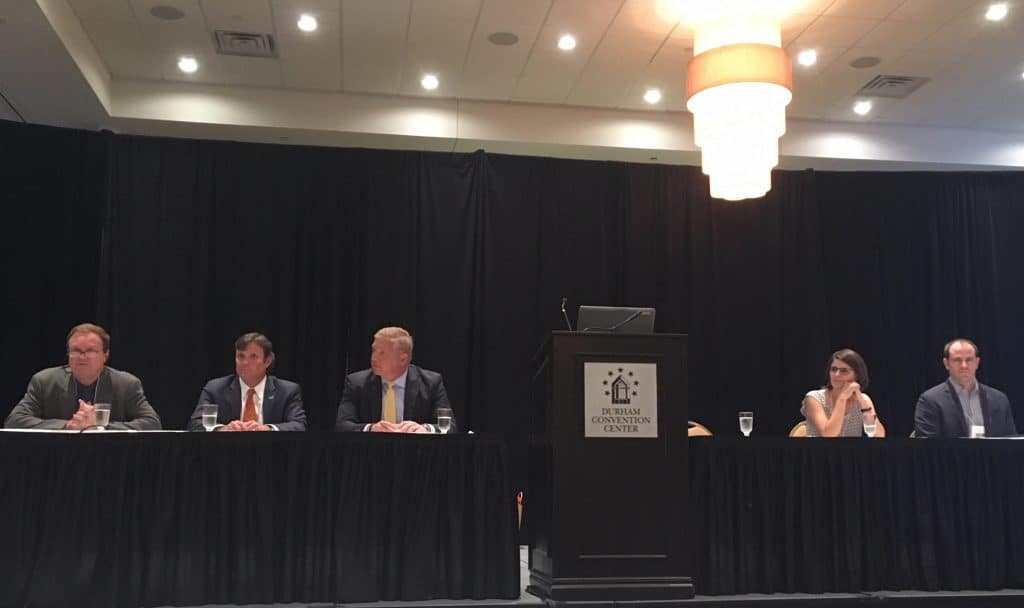 The first plenary panel, Future of Sustainability, featured Stuart Weidie, CEO of Alliance AutoGas; Loreana Marciante, Low Carbon Mobility Strategy Manager at Paul Allen Philanthropies; Scott Phillippi, Automotive Maintenance and Engineering Manager at UPS; and Scott Curran, Oak Ridge National Laboratory.
Phillipi compared the current state of the industry as a 'big sandbox with a lot of different technologies.'
"We're in a time in technology where perfect is a moving target," said Phillippi. "As technology evolves, we may find that different things come to the forefront."
While the plenary panel all came from different backgrounds, they agreed each alternative fuel and technology has its place and application.
"We're seeing change happen more rapidly," said Rick Sapienza of NCCETC. "There's not one set solution. Use all the tools available to you."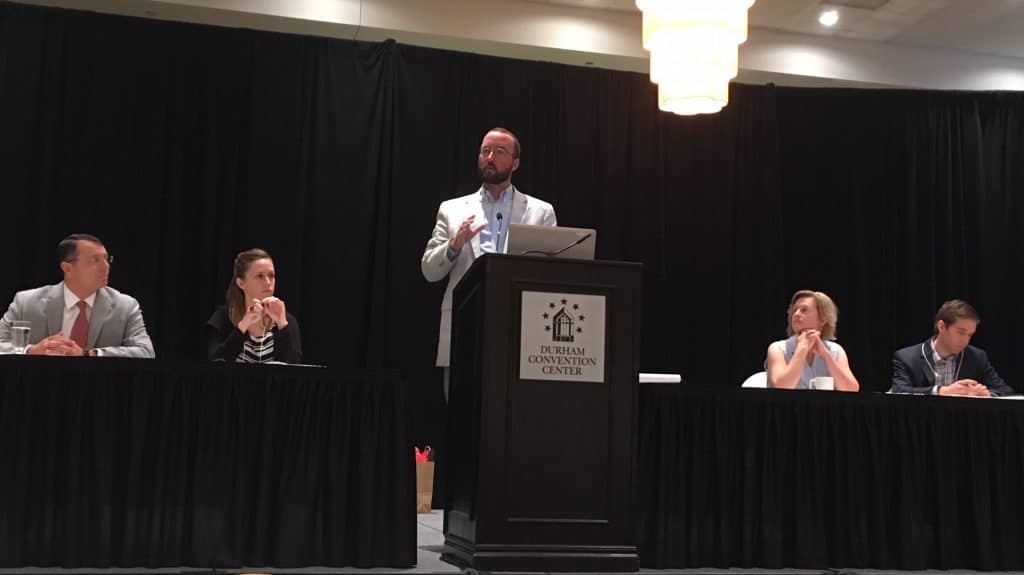 At the VW Settlement Plenary Panel, Michael Buff of Electrify America; Michael Abraczinskas of NC Department of Environment and Natural Resources (NCDEQ); Alexa Voytek of Office of Energy Programs at Tennessee Department of Environment & Conservation (TDEQ); and Debra Swartz, Michigan Department of Environmental Quality; discussed settlement funds coming from Volkswagen.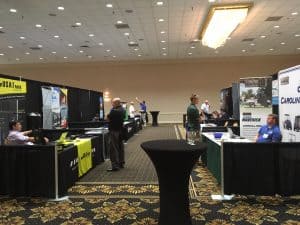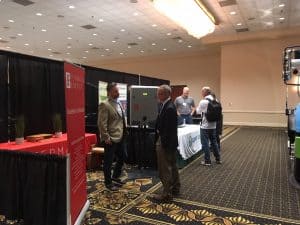 Over 40 exhibitors showcased their products, services, and vehicles in the Expo Hall. Plug-in and hybrid electric vehicles from Toyota, Mitsubishi, Chevy, and Chrysler were on display, as well as other vehicles fueled by natural gas and propane, including a heavy-duty Freightliner CNG trash roll-off hoist truck.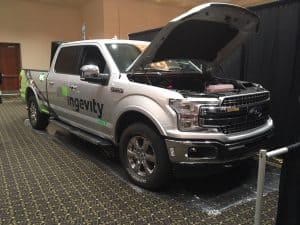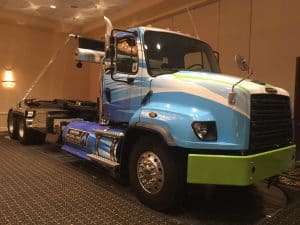 "The conference was a great success," said Rick Sapienza, Clean Transportation Director at NCCETC. " It brought together transportation professionals to exchange ideas on clean transportation technologies with a good mix of what is working today, and strategic thought-provoking discussion to consider and prepare for what might be coming tomorrow."
"As we deploy new technologies and new companies come on board, the one thing that is certain is there are going to be bumps along the way," Phillippi said. "This is not going to be easy, but it will be worth the effort."