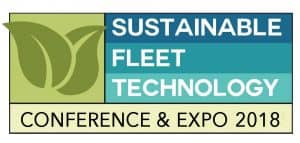 WHAT:  The Sustainable Fleet Technology Conference & Expo, organized by the N.C. Clean Energy Technology Center at N.C. State University and the N.C. Department of Transportation, offers this event for fleet managers and transportation-related decision-makers at organizations of all sizes.  The conference will showcase the latest on technologies in the biofuels, natural gas and propane arenas. There will also be a strong focus on data-driven decisions and technologies.
WHEN:   August 22: 8:30am – 6:00pm; Reception 6:00pm-7:30pm
August 23:  9:00am – 4:00pm; (2:30pm-4:00pm NC Smart Fleet Awards/Keynote)
WHERE: Durham Convention Center
301 West Morgan Street, Durham, NC 27701
WHO:  Keynote speakers include:
• Scott Curran, PhD, Oak Ridge National Laboratory
• Robert Gordon, DeKalb County, Georgia Government Fleet Management Department
• Tony Posawatz, automotive innovation leader
• Chris Werner, Director of Technical Services, NC Department of Transportation
Plenary panel speakers
Future of Sustainable Transportation
• LoreanaMarciante, Smart City Challenge Initiative
• Scott Phillippi, UPS Corporate Automotive Engineering
• Stuart Weidie, Alliance AutoGas
• Scott Curran, Oak Ridge National Laboratory (ORNL)
VW Settlement
• Michael Abraczinskas, NC Division of Air Quality
• Michael Buff, Electrify America
• Alexa Voytek, Tennessee Department of Environment and Conservation's Office of Energy Programs
• Debbie Swartz, Michigan Department of Environmental Quality (DEQ)
• Joe Annotti, Glandstein, Neandross & Associates (moderator)
Over 50 speakers will present their expertise in Breakout Sessions with three tracks including Data & Solutions; Alternative Fuels & Advanced Technologies; Policy & Technology. View Agenda
Over 40 exhibitors will showcase products, services, and vehicles in the Sustainable Fleet Technology Conference Expo Hall. Vehicles on display will include plug-in and hybrid electric vehicles from Toyota, Mitsubishi, Chevy, and Chrysler. Other vehicles fueled by natural gas and propane will be displayed, including a heavy-duty Freightliner CNG trash roll-off hoist truck. View Exhibitor List
Advanced registration is required. Full details can be found at the conference web page:
https://www.sustainablefleetexpo.com/.