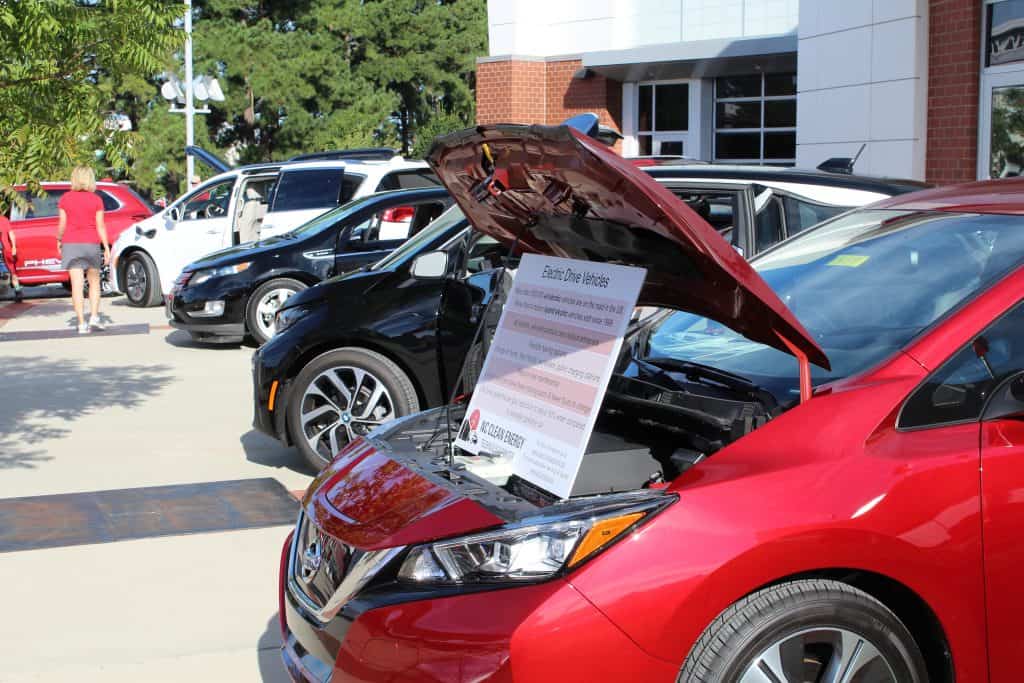 Last Friday and Saturday, the NC Clean Energy Technology Center's Clean Transportation team ended National Drive Electric Week with an Alternative Fuel Vehicle Demonstration & Tailgate for the NC State vs. Virginia Cavaliers football game.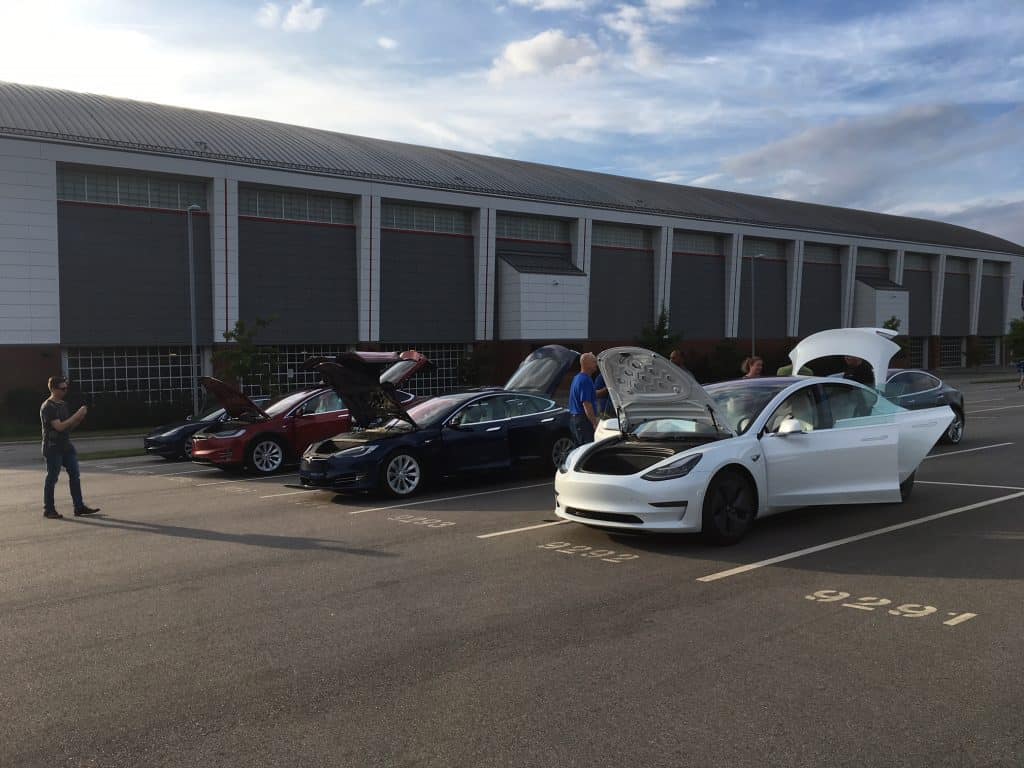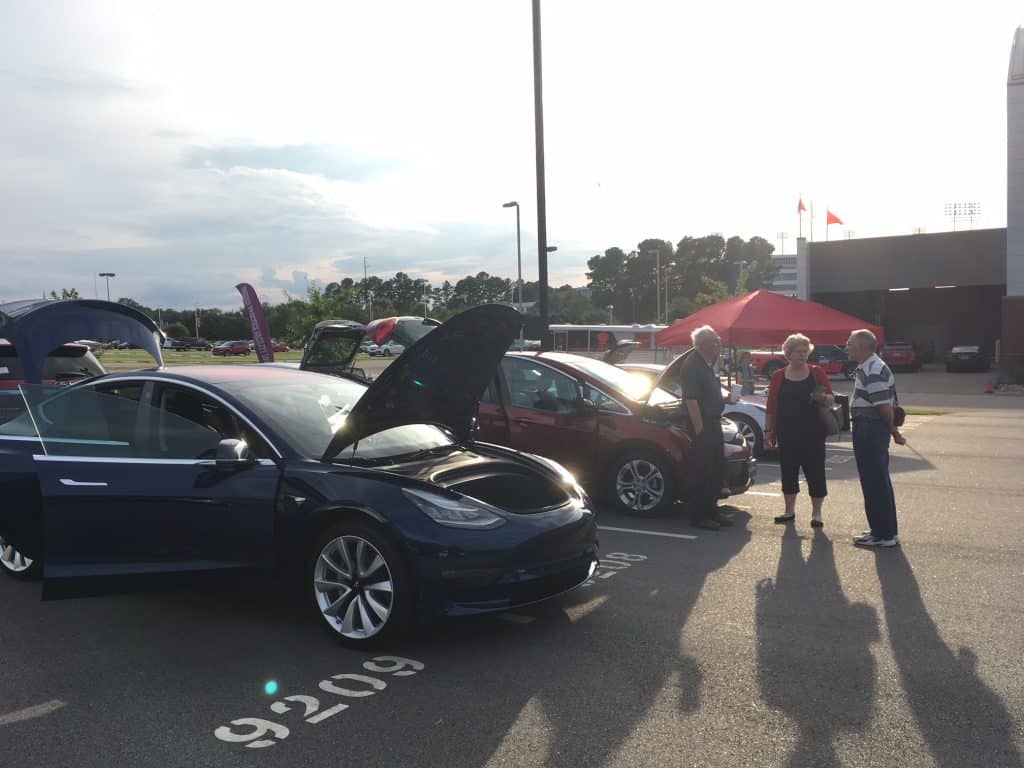 The event began Friday, Sept. 28 with a driver meet-up and car show. There were about 20 plug-in electric, hybrid and biofuel vehicles on display, both from local dealerships and from electric vehicle owners and enthusiasts, including several Tesla models, BMWs, Mitsubishi, Chevrolet, Chrysler, Toyota and more.
Owners enjoyed showing off their vehicles to guests who were curious to learn more about them, and the Clean Transportation team were able to answer questions and hand out fact sheets and studies done by the Center.
There was even a Tesla Model X that did a dance!
Saturday was the NC State game outside of the Close-King Indoor Practice Facility where many of the same alternative vehicles were on display for guests to look at inside and out. Nissan representatives were also on site and guests played the "Run the Route Challenge" and the "Blind Spot Challenge."